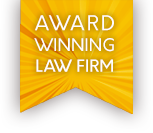 Pacific Law Group lawyers are exceptionally experienced and effective trial, appeal, and dispute resolution lawyers.  Let us work with you to recover the results you deserve.
APPEALS
You or the opposing side may not be content with the results from a trial and may want to appeal. Put our experience on your side. Our team of appellate lawyers have many years of proven results on hundreds of appeals.
CIVIL FORFEITURE
The Civil Forfeiture Act allows the government to seize your property without convicting you, or even charging you with a crime. The government can pursue your cars, your bank accounts, and even your home. Frequently, the government will obtain an order from a judge allowing them to freeze your bank accounts or other assets without providing you with notice.
COMMERCIAL DISPUTES
Our team of lawyers are experienced in resolving commercial disputes, or litigating them should alternate dispute resolution procedures not secure your desired outcome.  We will work with you to assist your business to succeed.
CRIMINAL CHARGES
Criminal charges or allegations can have serious personal and professional consequences. If you are facing allegations of criminal activity, you need experienced and effective representation to defend your rights. Our lawyers have experience defending a range of cases, including drug offences, serious assaults, manslaughter, and murder.
DEFAMATION, LIBEL, & SLANDER
If your personal or professional reputation has been the subject of untrue, unfair, malicious or irresponsible comments or communications, you may require legal protection. Similarly, if you have been accused of doing any of these, you may require a lawyer's assistance to defend yourself. We will work with you to understand your case and provide you with legal advice and options to help you effectively navigate through your case.
DRIVING UNDER THE INFLUENCE
Drunk or impaired driving (DUI) charges come with serious consequences and complex appeals. Our lawyers will provide guidance and represent you.
ESTATE DISPUTES AND LITIGATION
Estate disputes can quickly reduce the value of the estate for the beneficiaries.  Our team of lawyers are experienced in resolving estate disputes, or litigating them should alternate dispute resolution procedures not secure your desired outcome.
INSURANCE LAW
The world of insurance is complex and ever-changing. Whether it be defending or prosecuting claims, having an experienced professional on your side is key to resolving issues though negotiation, arbitration, or litigation.
PERSONAL INJURY CLAIMS
Personal injuries can cause significant physical and emotional trauma. You and your family deserve to be compensated justly and fully and to be provided with meaningful and effective support and care. We will assist you to take control of your situation, find your way back to health and stability, and restore and renew your life.
I received excellent advice and timely service. They accomplished the necessary steps in record time and secured a very satisfactory result.

John H.

Thank you, David Machat and the Pacific Law Group for excellent service, prompt communication, clarity in explaining the legal process and the options available, and most importantly for passionately protecting my interests.

Elena Yugai

What a great place! I am so very pleased with the help and so grateful for the results, guidance, and support. I was totally stressed and very injured and ... in the end all is well...and I got better than I thought possible. In my opinion, this is the only place to go if you want an easier process that only Pacific Law's advanced experience and years of success's, and passion for helping others, can offer. I am so happy that I came here. Call these people, they are good people. I was so so worried and now am so so glad. You will get wise , warm and compassionate support. I am so so pleased.Oh, a peaceful place...and...you can trust them.

Carol-Anne S.

I give Pacific Law Group 5 stars for their excellent service and help when I had a legal issue just a few years back. They treated me extremely well, I was not just a name or number to them, and I got the result I was hoping for. This is a very professional firm that always does its best for their clients.

Euan Vatcher

Christopher Morcom consulted with me on a defamation matter and was very informative and concise. He was very polite and personable as well. Much appreciated Chris. I will follow your expert advice and move forward.

James Alexander

I am very pleased with my consultation experience with David Machat. He was compassionate, patient and very supportive. With his great professionalism and expert knowledge, he made the whole process easier for me. Thank you so much!

Hannah Lee

The absolute best law firm I have ever worked with. Mary-Helen and her team were very considerate and understanding. They were open and transparent about the whole process, and always responded to any communication quickly. Very professional. If you need to talk to a lawyer, start here.

Bryan W.

"Mr. Joudrey is a very thorough and competent professional who always had my interests in mind. Jeff knew the system and worked it in my favor. What I especially liked was his familiarity and knowledge of the inner workings of the legal process. I was very pleased with the result of my claim."

E.V.

"Thank you Kerry, for always providing such prompt and helpful advice on my insurance queries. I'm grateful for your wonderful network, too -- you've always been able to refer me to the right resources when my legal issues are outside your practice areas, and they've all been excellent referrals!"

M.S.

"Many thanks to Mary-Helen Wright for all the time and effort she put into successfully settling my daughter's case against ICBC. She made us very comfortable with the process and kept us well informed. Mary-Helen's knowledge and experience are exceedingly impressive. We are very pleased with the settlement she got us."

S.L.
Get expert legal advice from our
award-winning team.
CONTACT US NOW