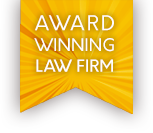 Navigating the complexities of the legal system can feel challenging and overwhelming, particularly if you are suffering through physical or emotional pain caused by personal injuries, facing criminal charges, or dealing with defamation.
At Pacific Law Group, our experienced lawyers are driven by compassion and justice. We work hard to ensure that you are represented to the highest standards.
Personal injuries can cause significant physical and emotional trauma. You and your family deserve to be compensated justly and fully and to be provided with meaningful and effective support and care. We will assist you to take control of your situation, find your way back to health and stability, and restore and renew your life.
DEFAMATION, LIBEL, & SLANDER
If your personal or professional reputation has been the subject of untrue, unfair, malicious or irresponsible comments or communications, you may require legal protection. Similarly, if you have been accused of doing any of these, you may require a lawyer's assistance to defend yourself. We will work with you to understand your case and provide you with legal advice and options to help you effectively navigate through your case.
Criminal charges or allegations can have serious personal and professional consequences. If you are facing allegations of criminal activity, you need experienced and effective representation to defend your rights. Our lawyers have experience defending a range of cases, including drug offences, serious assaults, manslaughter, and murder.
The Civil Forfeiture Act allows the government to seize your property without convicting you, or even charging you with a crime. The government can pursue your cars, your bank accounts, and even your home. Frequently, the government will obtain an order from a judge allowing them to freeze your bank accounts or other assets without providing you with notice.
We're driven by a singular purpose:
to obtain the best possible results for our clients.
Get expert legal advice from our
award-winning team.
CONTACT US NOW
"Mr. Joudrey is a very thorough and competent professional who always had my interests in mind. Jeff knew the system and worked it in my favor. What I especially liked was his familiarity and knowledge of the inner workings of the legal process. I was very pleased with the result of my claim."

E.V.

"Thank you Kerry, for always providing such prompt and helpful advice on my insurance queries. I'm grateful for your wonderful network, too -- you've always been able to refer me to the right resources when my legal issues are outside your practice areas, and they've all been excellent referrals!"

M.S.

"Many thanks to Mary-Helen Wright for all the time and effort she put into successfully settling my daughter's case against ICBC. She made us very comfortable with the process and kept us well informed. Mary-Helen's knowledge and experience are exceedingly impressive. We are very pleased with the settlement she got us."

S.L.